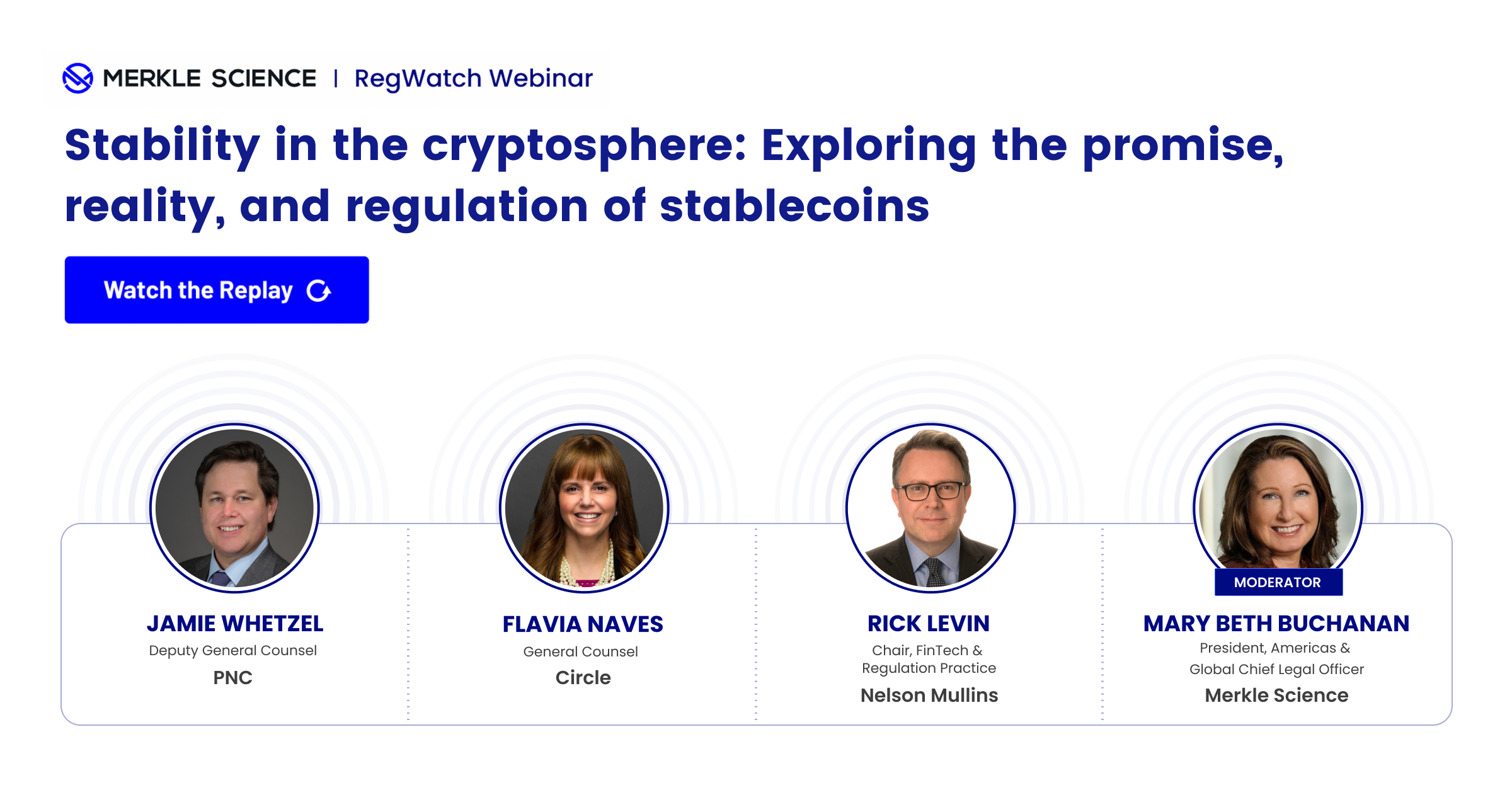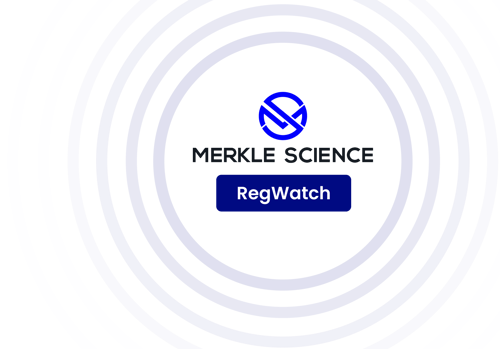 Since the start of the year, the stablecoin market cap has increased over 5.5x, surpassing $156 billion according to Coingecko. Designed to maintain a stable value relative to fiat currencies, stablecoins play a key role in the digital asset ecosystem, acting as a lynchpin between traditional and cryptocurrency markets. With the recent astronomical growth of DeFi, stablecoins' importance will only continue to rise, catching the attention of regulators around the world. And, most recently, the United States President's Working Group on Financial Markets (PWG) released a report on November 1, that focused on the risks posed by stablecoins as a means of payment and recommendations for overcoming these risks.
Merkle Science's webinar on stablecoins brings together different perspectives on how U.S. regulators may approach this aspect of the crypto industry. Topics include:
Not all stablecoins are made equal: the differences between stablecoins and how some may be riskier than others
From sanctions evasion to antitrust: what are the biggest risks and concerns from the regulators' perspectives?

How far can you go? What are the possibilities and limitations of regulations?

What role can the private sector play to ensure safety and operational resiliency in the stablecoin market?
About Merkle Science
Founded in 2018, Merkle Science is the next-generation predictive cryptocurrency risk and intelligence platform that helps crypto companies, financial institutions, and government entities detect, investigate, and prevent illegal activities involving cryptocurrencies. Merkle Science's proprietary Behavioral Rule Engine enables our tools to go beyond blacklists so that compliance teams may fulfill their local KYC/AML obligations and industry players may stay keep pace with the industry's increasingly complex illicit activities. Merkle Science envisions a world powered by crypto and is creating the infrastructure necessary to ensure the safe and healthy growth of the cryptocurrency industry as it becomes a key pillar of the $22 trillion financial services ecosystem. We enable businesses to scale and mature so that a full range of individuals, entities, and services may transact with crypto safely. For more information on Merkle Science, please visit
our website.